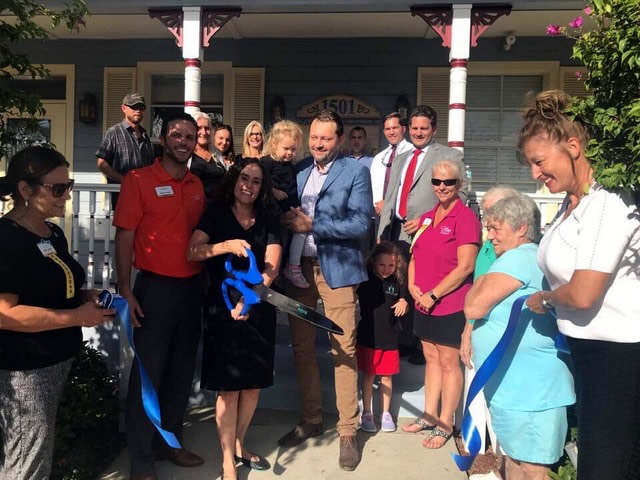 Welcome to our chiropractic office! Having grown up in Melbourne, Dr. Tiffany Christie is delighted to be setting up her practice here in her hometown. To commemorate the opening, she recently held a ribbon-cutting ceremony. The event took place on August 21, 2019. Melbourne Regional Chamber of Commerce reps attended.
I look forward to helping residents get out of pain and on the path to optimal health and wellness.
Dr Christie
Those who attended the ceremony enjoyed refreshments and pies from Joan's Perfect Pies. Gift certificates from Eau Gallie Art District businesses were raffled off.
Taking the Time to Listen
Dr. Christie's new practice is a different kind of doctor's office. It's a warm and welcoming place. You'll feel right at home here. You'll also feel heard, not ignored. If you've been to other practitioners' offices but never felt that you were listened to, that's not the case at our practice.
Our chiropractor takes the time to attentively listen to each patient. "I then will identify the source of their discomfort. Next, I will collaborate with them to craft a care plan that will help them meet their goals," said Dr. Christie.
Providing Comprehensive Care
To ensure her patients receive the best possible care, Dr. Christie offers many chiropractic techniques and therapies under one roof. She provides sports chiropractic, pediatric chiropractic, pregnancy chiropractic and auto accident care.
Dr. Christie looks forward to giving you and your family safe, effective and natural chiropractic care. Contact our practice today to schedule an appointment!