Meet Dr. Molly Brose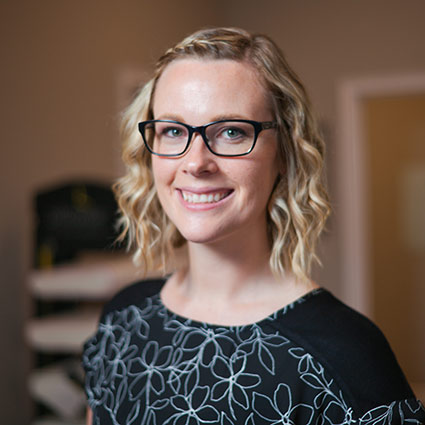 Dr. Molly Brose has been receiving chiropractic care since high school, after a knee injury and a back injury playing soccer. She had an interest in health care and was getting ready to go to school at Oregon State to pursue a degree in nutrition. Her friend asked, "Is this what you want to do?" Dr. Molly thought about what she could see herself doing in the future that would make her happy, and chiropractic was the first thing that came to her mind!
After earning her bachelor's of science from Oregon State University, Dr. Molly earned her Doctorate of Chiropractic from the University of Western States in Oregon. After graduation, she moved to Tri-Cities, Washington with her husband and was in practice for almost 7 years before moving to Florida in July 2021.
Finding Fulfillment Helping Patients
For Dr. Molly, the most rewarding part of her career is watching people walk out of the Christie Chiropractic office with a smile on their face after arriving in pain. She also loves seeing improvements in patients' range of motion and overall functionality. It's fulfilling for Dr. Brose to hear from patients that they can now do things they couldn't before, like tie their shoes, pick up their kids, or sleep, without any pain.
A Particular Interest in Prenatal & Pediatric Care
Dr. Brose has taken numerous courses in pregnancy and pediatric chiropractic through the International Chiropractic Pediatric Association (ICPA) and is certified in the Webster Technique. She is passionate about helping moms-to-be have a more comfortable pregnancy and experience benefits such as reduced labor time and a smoother delivery and recovery. Dr. Brose also enjoys helping children express optimal health through pediatric care.
CHIROPRACTIC CARE »
An Active Family Life
When she's not at the practice, Dr. Brose enjoys spending time with her husband and two young children. They love to go to the beach, the park, the zoo, or just relax by the pool. Her personal hobbies include refinishing furniture and anything crafty.
Contact us today to book an appointment with Dr. Molly!

Dr. Molly Brose | (321) 339-8876